Its interface is full web.
Odoo es un software abierto y le garantiza la libertad de cambiarlo según sus necesidades.
Está basado en los estándares libres de más éxito, lo que le asegura su futura evolución.
Es completamente escalable y si su empresa crece, basta con ampliar el servidor.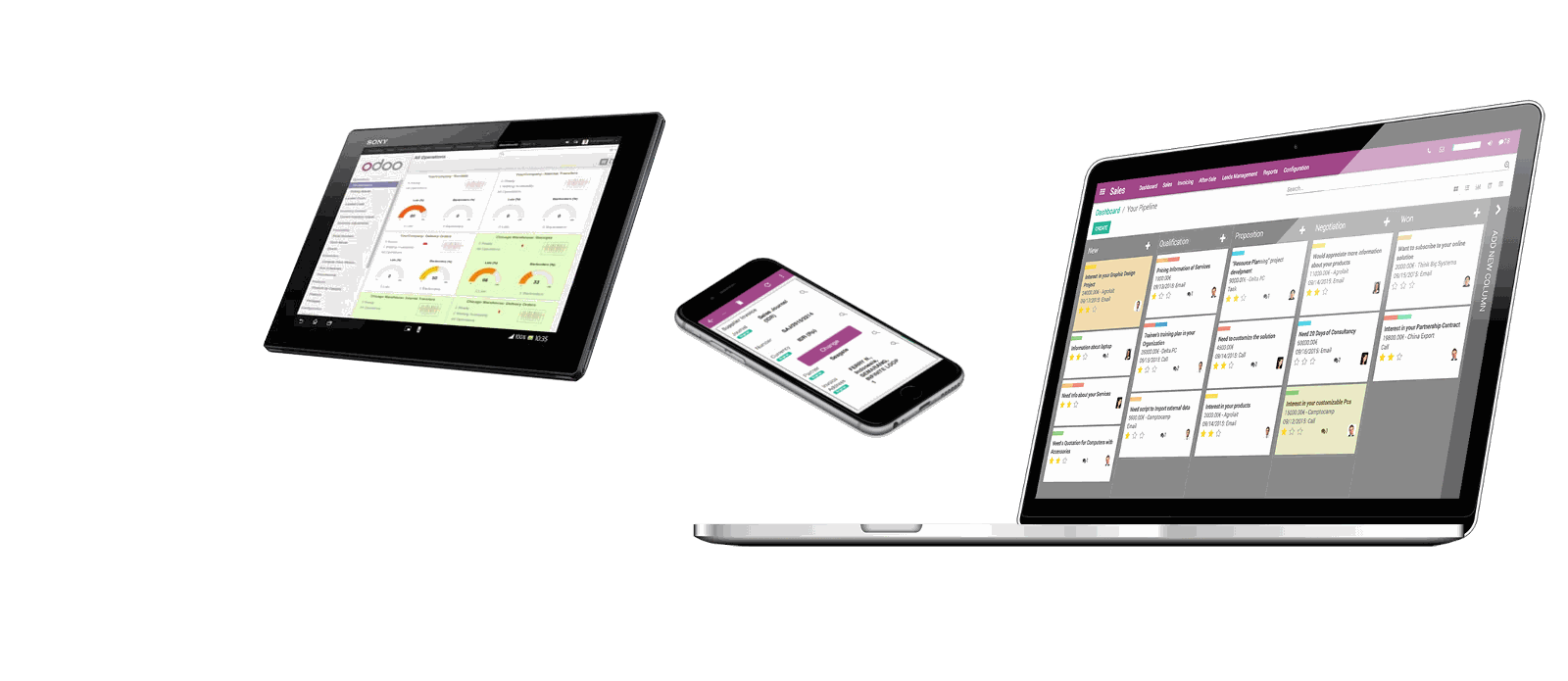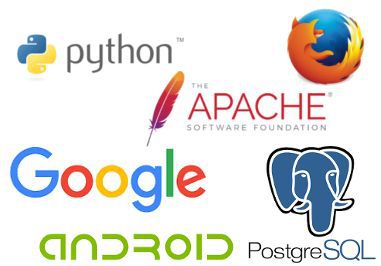 Una aplicación para cada necesidad
Para incrementar tus ventas

CRM

Ventas

Punto de venta

Alquileres
Fabricación e inventario

Fabricación

Almacenes

Compras

Calidad
Finanzas y contabilidad

Facturación

Contabilidad

Gastos
Marketing

Marketing por email

Email Marketing

Social Marketing

SMS Marketing
Web & eCommerce

Website

eCommerce

eLearning
Para gestionar tus servicios

Partes de horas

Proyectos

Helpdesk

Servicio Externo
Recursos Humanos

Empleados

Ausencias

Asistencia

Contratación
Personalización

Studio
Integrated system (All-in-one)

Check out the advantages of an integrated system, in opposition to multiple specialized systems that need to be interconnected.

And finally, Odoo makes it possible.
Accounting

Accounting in the 21st century. Odoo lets you reconcile banks automatically, assess purchases with a few clicks or visualize precise financial reports clearly and so much more.

CRM (Sales force)
Help your sales force using a tool that improves productivity.
Providing all the necessary information even when they are traveling. The information that they recolect will inmediatly be uploaded into the system. Easily, without synchronizations.

MRP Manufacturing
MRP ya estaba disponible en las versiones anteriores a la 10, pero a partir de ahí ha sido una de las áreas que más mejoras ha recibido.
Además de mejorar el módulo de MRP, se han incorporado funciones de Planificación, PLM (Ciclo de vida de producto), Calidad y Mantenimiento. Se ha mejorado la flexibilidad pudiendo añadir consumos después de iniciar la OF, etc. Y como siempre con Odoo, todo modular e integrado.
Projects
Organize the tasks with a simple drag-and-drop. You can group them on the right stage.

Schedule. Easily check your team's planning and reschedule to keep within your deadlines.
Planning. Keep track of deadlines and progress of your projects with a clear overview.
Analize. Keep a good overview of your workload and the status of individual tasks.
Point of Sale (POS)
Odoo POS is based on a smart interface that any retail company can use without dificulty.
You can use it online or offline on Windows special terminals or iPads, Android tablets or PCs.
And all is integrated with the rest of Odoo apps for the efficient manage of all your bussiness processes.
Website creator
Easy to use, tecnical knowledge not required.
Conected with your ERP, CRM, eCommerce and many apps available
Resalte su marca con un diseño que impresione a sus clientes..
Conectado con su ERP, CRM, eCommerce y con multitud de apps disponibles para cubrir las necesidades de su empresa.
Conciliación bancaria
Olvídese de hacer asientos del extracto bancarios incluso de descargar los archivos Norma 43 , Odoo lo hará todo bajo tu supervisión.
El servicio de conexión con los bancos está disponible ya con casi la totalidad de bancos de España y es gratuito en la versión Enterprise.
Compruebe la lista de bancos disponibles
Fabien Pinckaers founded Odoo in Belgium, in 2002. He was fully convinced that management software should be simple and also able to cover the complex needs of every company. He thought of creating an intuitive software, with every function of the conventional ERPs, integrated and easy to update: Odoo.

Founder and visionary, Fabien is the brain of Odoo.
Ganador del premio "Manager of the year 2020" al Empresario del Año en Bélgica.
En 2021 alcanzó la consideración de empresa "Unicornio", es decir, un valor de más de 1000 millones de dólares
3.000

21


YEARS

19

HEADQUARTERS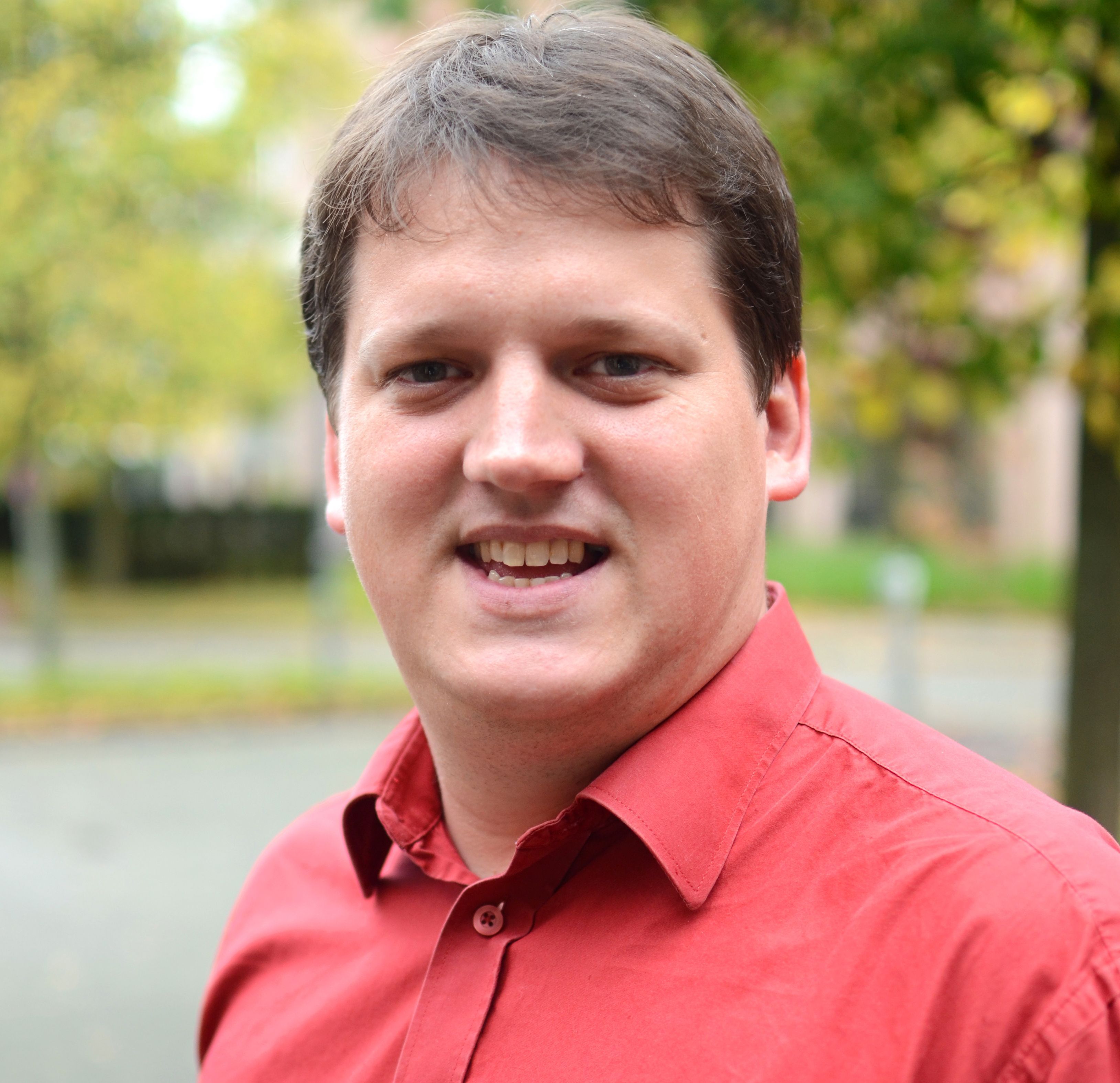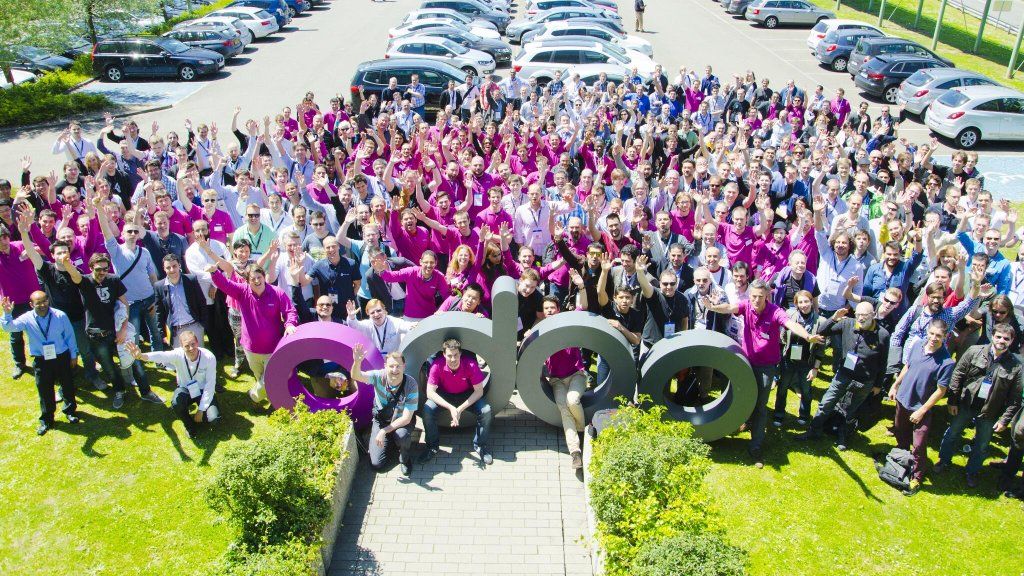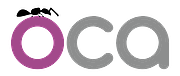 OCA, la Comunidad Odoo
Odoo is a free software including a worldwide developers community and companies dedicated to the development of services that give added value to the product.
More than 15.000 people form our big community and 650 official partners in 120 countries, 20 of them in Spain.

Partners are in charge of customizing and installing Odoo in every company. We also translate the language of the ERP and addapt it to local regulations.

More info: odoo-community.org
170

+2,000

Partners

20.000

Profesionales

+6.000

Módulos
AEODOO, Asociación Española de Odoo
Group of Spanish Odoo implementators