From Landoo we want to invite you to the next online conference that we are pleased to sponsor. The event will be next Wednesday, June 3 at 4:30 p.m., in an interactive online conference format and a particularly important topic will be addressed these days, Digital Transformation. The duration will be about 30-40 minutes.

Gabriel Morais, Odoo account manager for Spain, will present the conference together with experts in digital transformation, Josean Soroa, director of Gold Partner Landoo and Sergi Ramia, from Process Control.
This event will be the perfect occasion for you to discover what actions are within your reach to increase the productivity of your company. You can also ask your questions live and they will be answered throughout the event.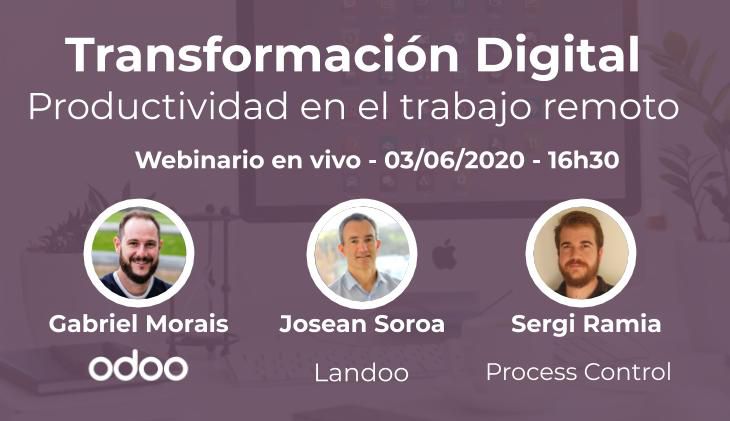 Updated: recorded webinar

Webinar on Digital Transformation issued by Odoo SA on Jun 3, 2020

Content:
- Examples of actions for digital transformation

- Advantages of an integrated solution vs. Specialized applications

- Improved competitiveness

- Industry 4.0

- Risks of not digitizing the company

- Requests and questions