Last weekend, local newspaper Noticias de Gipuzkoa published an interview with our Director Josean Soroa: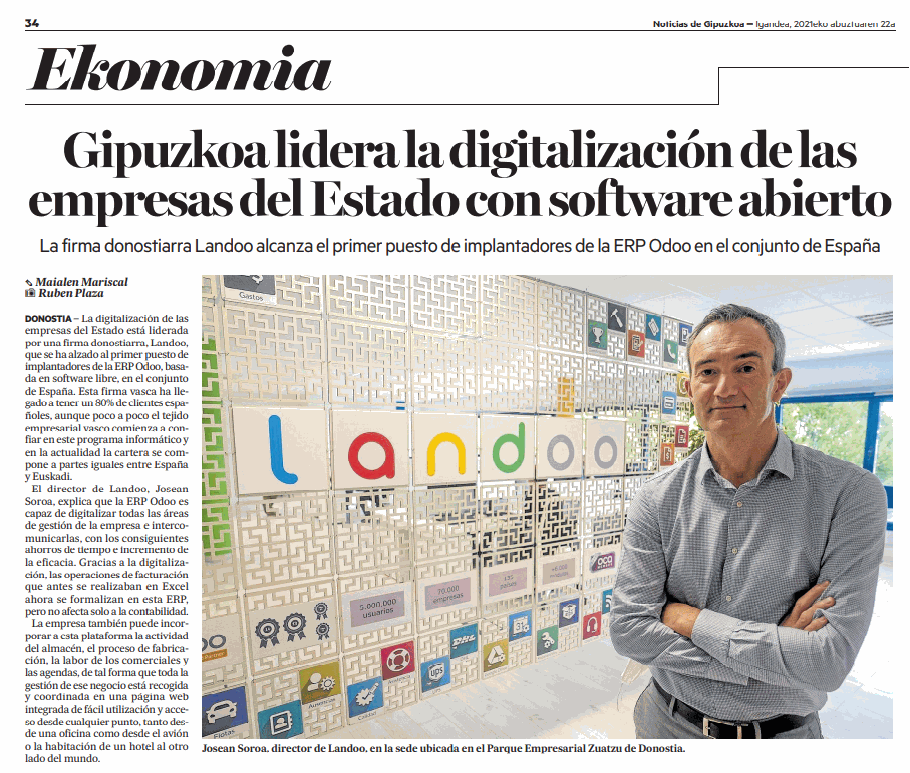 In it, he reviews how Landoo has managed to lead the state ranking of implanters and highlights the potential of Odoo when it comes to digitizing and intercommunicating all areas of company management, as well as the time savings and the increase of efficiency that it entails.
Among the main competitive advantages of Odoo compared to other softwares, Josean also highlights the possibility of accessing the system from any device and browser anywhere in the world as well as the advantages of open software, which allows to cover all the needs of companies, either through standard software or custom developments.

In addition to the software as such, the implementation methodology used by Landoo also stands out, in which we give vital importance to the communication of our consultants with the clients in order to be able to understand their needs very well before being able to respond to them. .
READ THE ENTIRE ONLINE INTERVIEW
           download PDF 
We take this opportunity again to thank all our clients for their trust
THANK YOU SO MUCH!